Alumni Spotlight: Dr. Larry Larrichio
December 4, 2020 - Felina Maria de la Luz Martinez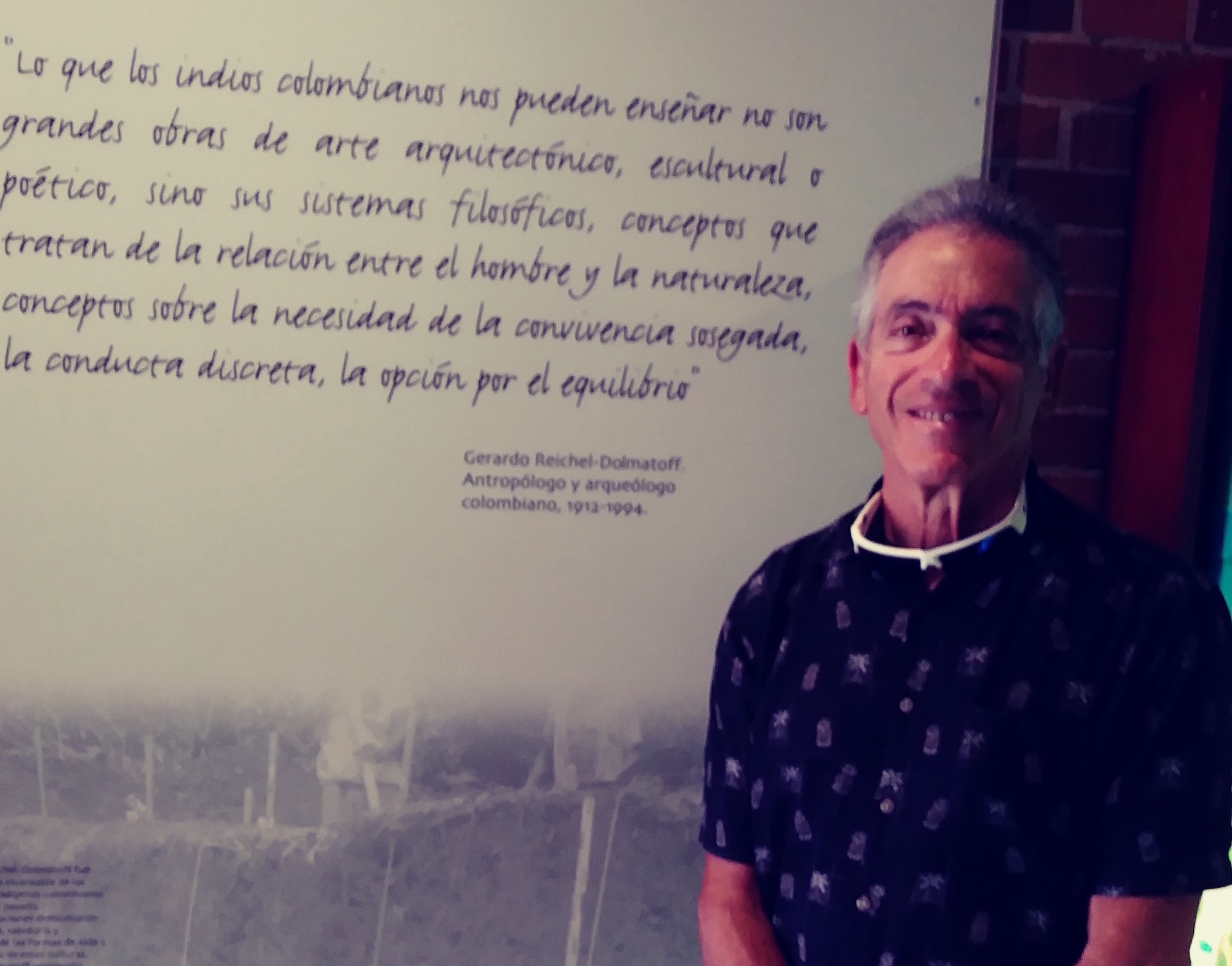 ---
Dr. Larry Larrichio is an Adjunct Professor of Latin American Studies at UNM and alumnus of the LAII. His research interests focus on the utilization of interdisciplinary studies, including archaeology, linguistics, human ecology environmental research, and studies in race and ethnicity as it applies to Latin America and the U.S. Southwest.
Having previously served as a Peace Corps Volunteer and secondary school teacher in Colombia, Larrichio says he has strong cultural, academic and familial ties to that country. Currently, he is a Visiting Professor at La Universidad Tecnológica de Pereira in Colombia. Larrichio's research has also included extensive work at the Archivo General de Indias in Sevilla, Spainand in Colombia. In New Mexico, he has worked within the judicial realm, providing research on behalf of Spanish and Mexican Land Grant cases.
In 2018, Larrichio published a regional history of the Middle Cauca Valley of Colombia titled La Construcción multicultural de una economía colonial. In addition, he has has written and published a number of articles on environmental studies of the region. Larrichio has also donated a large collection of colonial documents pertaining to his research in Colombia known as the "Archivo de Cartago Collection", which is housed at the Center for Southwest Research at Zimmerman Library.
In 2019, Larrichio was awarded a grant from the New Mexico Office of the State Historian for a research project related to a unique collection of archival documents donated by the LAII to the Center for Southwest Research.
"The collection pertains to the establishment of the first Latin American Peace Corps training program in the United States at UNM, with training facilities at Taos for volunteers assigned to Peace Corps field sites throughout Latin America."  Larrichio said. "My research is expected to shed light on the ethnogenesis of the unique cultural landscape of Northern New Mexico."
Larrichio said the region has a strong Native American and Hispanic cultural heritage that dates back centuries.
"I expect to provide a 1960s "snapshot in time" of a region that has been represented-- and at times misrepresented-- in literature, the arts and film, but whose historical synthesis is much more complex," Larrichio said
Based on personal experience with Peace Corps training and field service during the 1960s, Larrichio said the hypothesis that he will test is whether the documented evidence provided by the Peace Corps training program sheds light on the cultural mosaic that we know as Northern New Mexico.
Larrichio said supportive faculty and the availability of world class research facilities and archival collections, particularly the Center for Southwest Research at Zimmerman Library, enhanced his success in Latin American Studies.
"Faculty affiliated with UNM's Latin American Studies program in History, Anthropology and Community & Regional Planning are top notch, and provided a tremendous amount of support and unique perspectives within the realm of Latin America that substantially contributed to the potential I had to succeed. I also had the opportunity to learn Spanish paleography through the Spanish Colonial Research Center at UNM, a skill that opened the door to the dynamic world of colonial Latin America for me," Larrichio said.
With respect to teaching, Larrichio says he's found field classes to be especially gratifying.
"With Southwest archaeological experts in the field, I have taught classes at the Salinas Missions in Mountainaire, NM, and at the Piedras Marcadas 1541 colonial contact site in Albuquerque's Bosque. In these classes, students were able to conduct field surveys, work with material culture, and utilize Spanish colonial documents of the era to complement their work," Larrichio said.
With regards to advice for young scholars in the field of Latin America, Larrichio believes that an interdisciplinary approach to research is important.
"It is unfortunate that oftentimes academic disciplines are segmented one from the other. For example, ecology has focused on the evolution of the natural world; while archaeology has focused on the evolution of human culture. The separation of the two is artificial. Human ecology integrates the two disciplines and, in so doing, facilitates cultural understanding. I believe that it is essential to incorporate an eclectic array of academic disciplines into the curriculum to enhance one's understanding of the complexities that we find in the many cultures that define Latin America today," Larrichio said.