MA Student David Lindwall Publishes Story in The Foreign Service Journal
September 15, 2020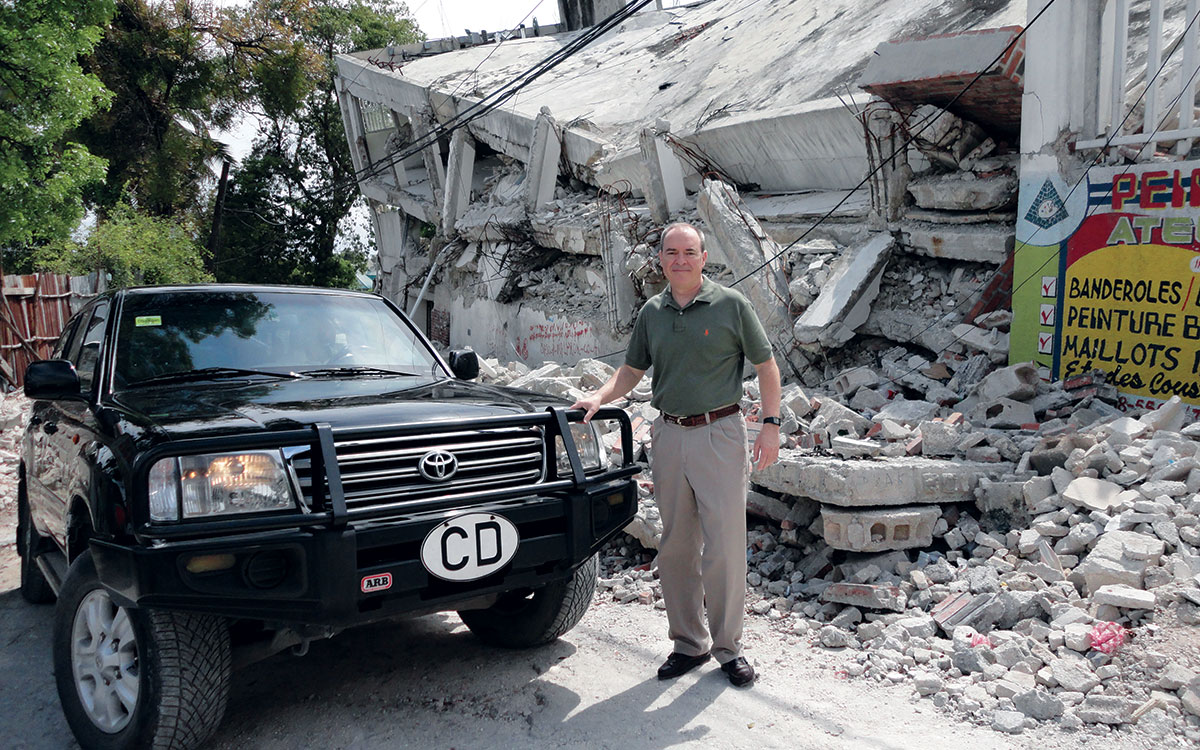 ---
MALAS student David Lindwall published his experience of Haiti's 2010 earthquake in The Foreign Service Journal, entitled "A Night to Remember."
David writes: 
"What sounded like a deafening peal of thunder on a bright, sunny day made my driver, Raoul, and my bodyguard, Dominic, glance at each other in surprise. We were in upper Delmas, in the heights above Port-au-Prince, Haiti, heading down the commercial boulevard on the afternoon of Jan. 12, 2010. Raoul and Dominic were tense, uneasy. I pulled the earphones of my iPod out of my ears and stuffed them in my briefcase. The thunder peal was getting louder and closer.
Suddenly the heavy concrete floors of a four-story office building on the right side of the car began slamming down one on top of the other. Thud! Thud! Thud! The huge glass windows shattered into the street."
Visit The Foreign Service Journal to read the full story.