Jim Mondloch & the K'iche' Maya Oral History Project
April 23, 2020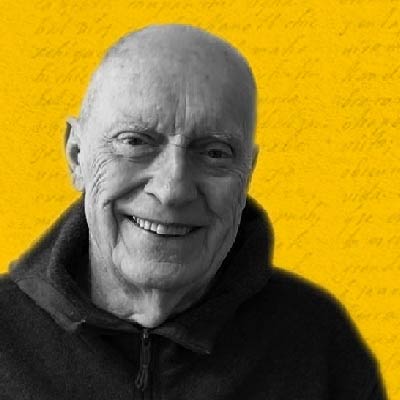 ---
James Mondloch's interest in Guatemala began when he moved there in 1965 as a Catholic missionary.  He spent much of the next fifteen years living and working in the coastal K'ichee' speaking communities of Nahualá and Santa Catarina Ixtahuacan in the Departamento de Sololá, immersing himself in the study of the K'ichee' language and culture.  In 1976, he married Maria Tahay Carrillo, a native of Santa Catarina Ixtahuacan, Guatemala.  They were forced to leave Guatemala in 1981 due to the violence inflicted on the Mayan Communities by the Guatemalan government military and police at that time. He earned his PhD in linguistics and anthropology from the State University of New York at Albany in 1981. 
Since then, he's written and published a number of books and articles including Basic K'ichee' Grammar, and a new transcription and translation of the Popol Wuj, the sacred book of the K'iche' Maya people.  Mondloch started teaching courses in the K'iche' Maya language at UNM in 1991. His classes have since had a strong following of dedicated students.  After 19 years of teaching at UNM and a longer career in public service, Dr. Mondloch is retiring in Spring 2020.  
The timing of his retirement dovetails with the migration of his K'iche' Maya Oral History Project to the UNM Digital Repository where the collection will remain free and open to the public in perpetuity.  The migration involved the digitization of over one hundred oral histories he recorded during his earlier years in Guatemala This project was a collaborative endeavor between Dr. James Mondloch and the Latin American and Iberian Institute at The University of New Mexico made possible with funding from the LAII's U.S. Department of Education Title VI National Resource Center grant. 
The K'iche' Maya Oral History Project contains 149 oral histories, which were collected in western Guatemala during the 1960s and 1970s. In the decades since these stories were recorded and transcribed, the speakers of the K'iche' language have come under increasing pressure to integrate into the national Guatemalan culture and to use Spanish as their primary language. The online availability of this collection provides to those K'iche's who are struggling to preserve their language and culture a unique source of material to assist them in their efforts.
The narratives in this collection also provide unique insights into the culture of the K'iche' Maya including their history, social organization, values, beliefs, agricultural practices, and cosmo vision. Those interested in studying the K'iche' language will find the audio recordings of the narratives accompanied by their transcriptions a rich source of materials in the language.
The LAII wishes Dr. Mondloch a very happy retirement and are grateful that his work will be available to researchers and K'iche' people.