Faculty Spotlight: Dr. Michael Andrew Lechuga
April 9, 2020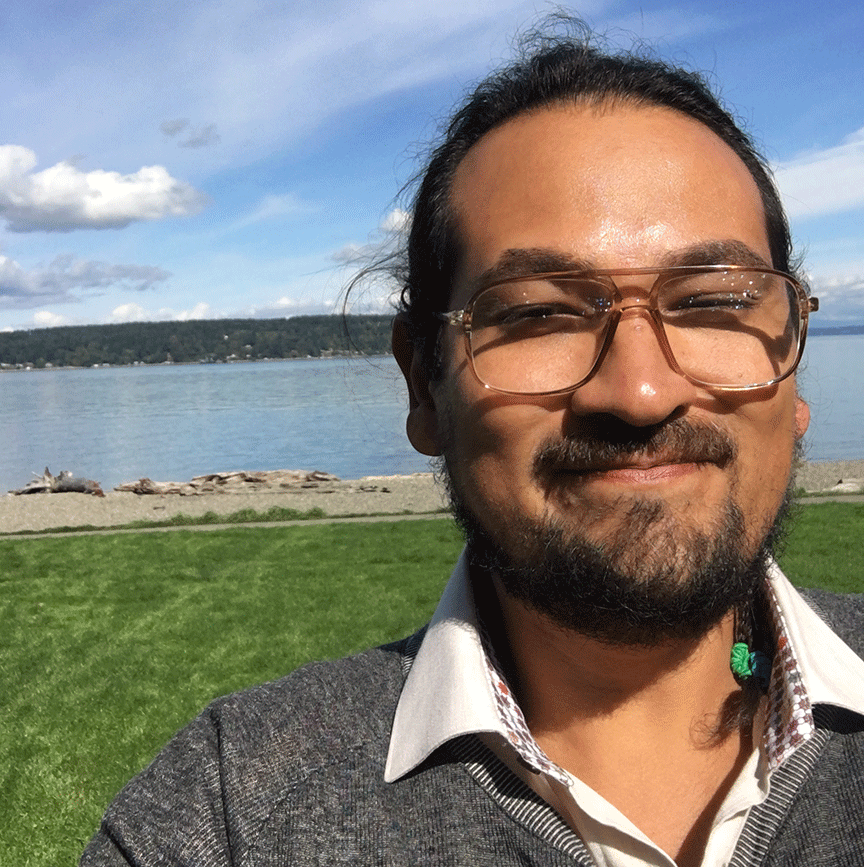 ---
Dr. Michael Andrew Lechuga is Assistant Professor of Culture and Communication in the Department of Communication & Journalism. Dr. Lechuga's areas of interest include Latina/o/x Futurism, Surveillance, Film, Communication, Migration and Settler Colonialism, as well as Rhetoric and Affect Studies. 
What region or population of Latin America or Iberia do you study? Why?
I was born and grew up in El Paso, TX in a mixed-status family. The issues facing folks in cities and towns along the México/U.S. border are unique and I would like to highlight this in my work. More specifically, I would like to understand how the processes of bordering are shaped by settler colonialism and capitalism and how these processes affect the people living in that region. 
 What has been your path to becoming a professor?
I graduated from high school in El Paso and started my English degree at St. Mary's University in San Antonio, TX in 2000. I then decided to pursue a MA in Communication Studies at UTEP and graduated in 2007. I initially intended to be a fiction writer, but after trying that in Santa Barbara, CA for a few years (and getting nowhere), I was asked to teach a few Communication classes at UTEP. I did and I really enjoyed teaching. I then got accepted to the University of Denver's Ph.D. program in Communication, finished my degree in 2016, and now I am here. 
What motivates you in your current work/research?
I am motivated by justice for native people who migrate. I am hoping to demonstrate to folks that there is an intrinsic link between bordering processes and settler colonial ideologies. I think that focusing on "left" or "right" politics about borders distracts from the origin of bordering logics. 
Who is a Latin American/Iberian role model that inspires you?
When I was living in El Paso from 2016-2018, I worked with Mr. Guillermo Glenn, a Chicano activist and organizer. I worked with him on his farm, Tierra es Vida Community Farm, where I learned the importance of cultivating relationships, patience, and cultural roots. I still have much to learn from him.
Parting words for young scholars: 
I think many people are told that they can start to be themselves at some point in the future; after tenure or after the first job. My advice is to start being yourself now. Students value authenticity and more and more institutions are starting to value it also.