Student Reflection: Foreign Language and Area Studies Fellowship Recipient Devon Lara
October 28, 2019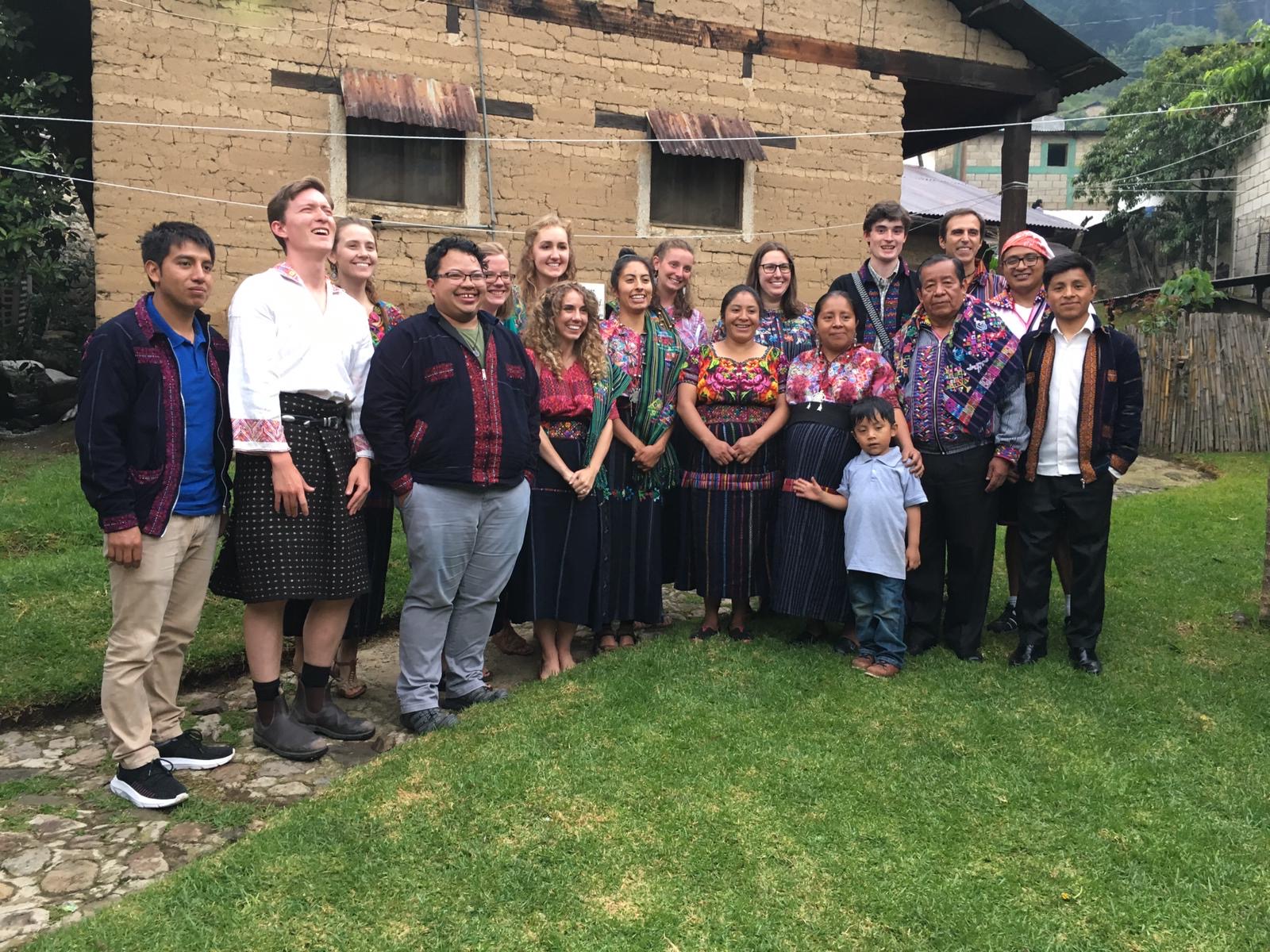 ---
Devon Lara is a graduate student enrolled in the MA in Latin American Studies and Masters in Public Health dual degree at UNM.  Devon received a FLAS Summer Fellowship from Tulane University.  Tulane University was extraordinarily generous in allowing UNM students to apply to the fellowship that is supported by Department of Education Title VI funding.  Devon attended the Maya Language Institute's Intensive language and culture summer program offered by Tulane University's Roger Thayer Stone Center for Latin American Studies in Nahualá, Guatemala.  Devon is continuing her K'iche' studies with Dr. Mondloch and his dedicated students at UNM.  Below is her personal narrative from this summer experience.    
At least every Monday and Wednesday, I walked home to the smell of the tuj (temascal) being prepared. A tuj is in almost every household in Nahualá, Guatemala- a small Mayan pueblo where I lived during my program with the Maya Language Institute, coordinated by Tulane University. Hot rocks and firewood burned inside with a mixture of herbs. The tuj was healing to the touch. We bathed with the hot water and let the steam and heat soothe our bodies. Upstairs in the kitchen, the stove burned with firewood, warming that evening's dinner and meq'in (hot drink). Mornings started with sounds of hands making lej (tortillas). Then I'd go upstairs and hear the sound of friendly conversation with my host family.
-Saqirik, Devon! -La utz awach? -Utz, maltyox. Y k'u ri lal? La utz wach la?
In K'iche', ixim ulew means Guatemala, which translates to land of corn. Our staple food was corn and our meals tasted of lej, tamalitos, frijoles, arroz, y verduras. My host family wore many patterns and designs on their huipils. Down the hall from my bedroom, my host father worked in the room with a wooden foot loom, weaving cortes. Then my host mother embroidered detailed art on the cortes. The grandmother of the family sold them at the kay'i'bal (mercado).
In every sense, Guatemala is spectacular. But still, these senses do not describe the beauty of the people in Nahualá. These families invited students into their homes to share their language and culture. They welcomed us students in genuine kindness and humbleness with open arms. After our six weeks of attending classes and living with our host families, our goodbyes were shared with tears of sadness and gratitude. I left Nahualá with an improved level of K'iche' reading, writing and speaking but even more, I said goodbye to a Nahualá community of local friends who truly impacted me and will always be in wanima (my heart).