Addressing climate change using historic acequias
October 2, 2019 - Rachel Whitt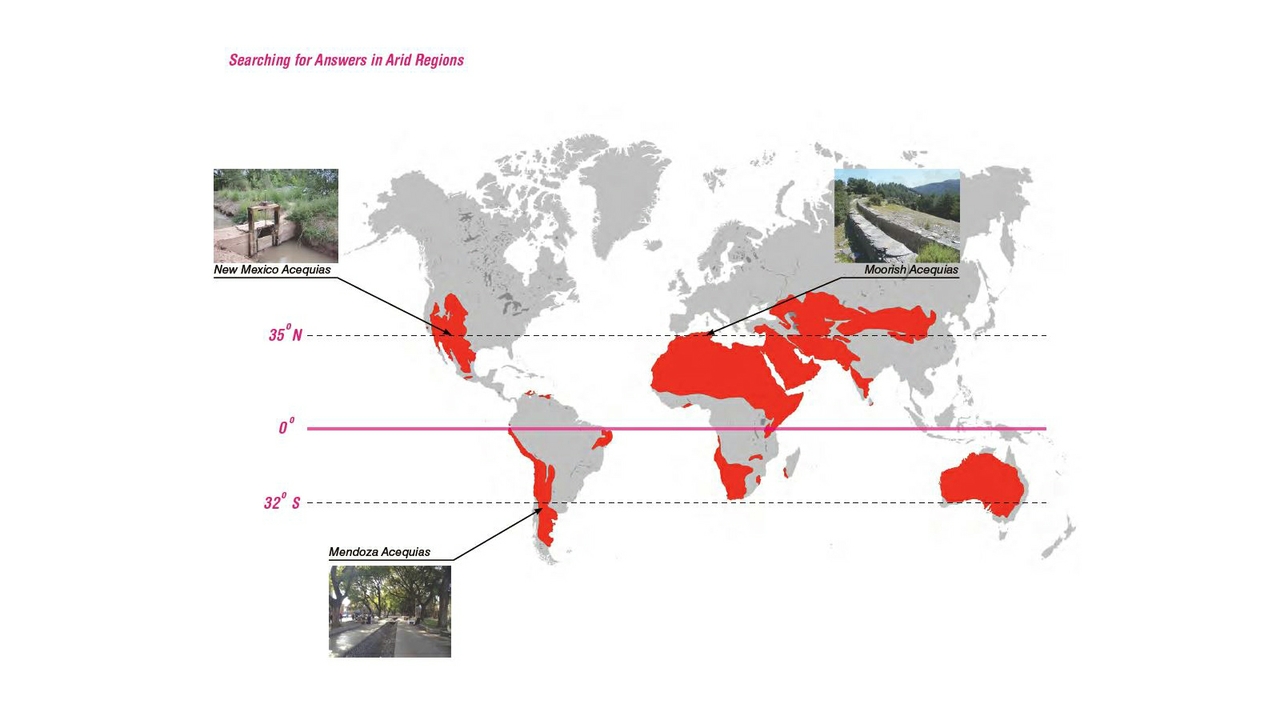 ---
Acequias, a traditional form of irrigation and component of early design in the southwest could also be used as the foundation to more eco-friendly building and construction practices in urban areas. Now, a UNM Alumnus has received a Fulbright Scholar award to pursue best practices of sustainable city planning in an arid environment. 
Andrew Bernard is a landscape architect and graduate of the UNM School of Architecture and Planning. He is using his passion for water, sustainability and landscape architecture to complete a comparative analysis between Albuquerque and Mendoza, Argentina, focusing on how New Mexico can better utilize its historic water ways and ecological systems to address climate change.
Bernard earned his Master's in Landscape Architecture from UNM School of Architecture and Planning in 2014. His research was centered primarily on green stormwater infrastructure (GSI) and arid low impact development (LID) – which focuses on utilizing stormwater as an asset rather than channeling it directly into storm drains, and reintroducing elements of nature into infrastructure. His final year of graduate school, Bernard was awarded a grant from the UNM Latin American Iberian Institute that fueled the groundwork for his research comparing acequia use in New Mexico to ones in Mendoza, Argentina – which he will expand upon during his Fulbright program.