Student Reflection: Foreign Language and Area Studies Fellowship Recipient Wally Gallart
September 3, 2019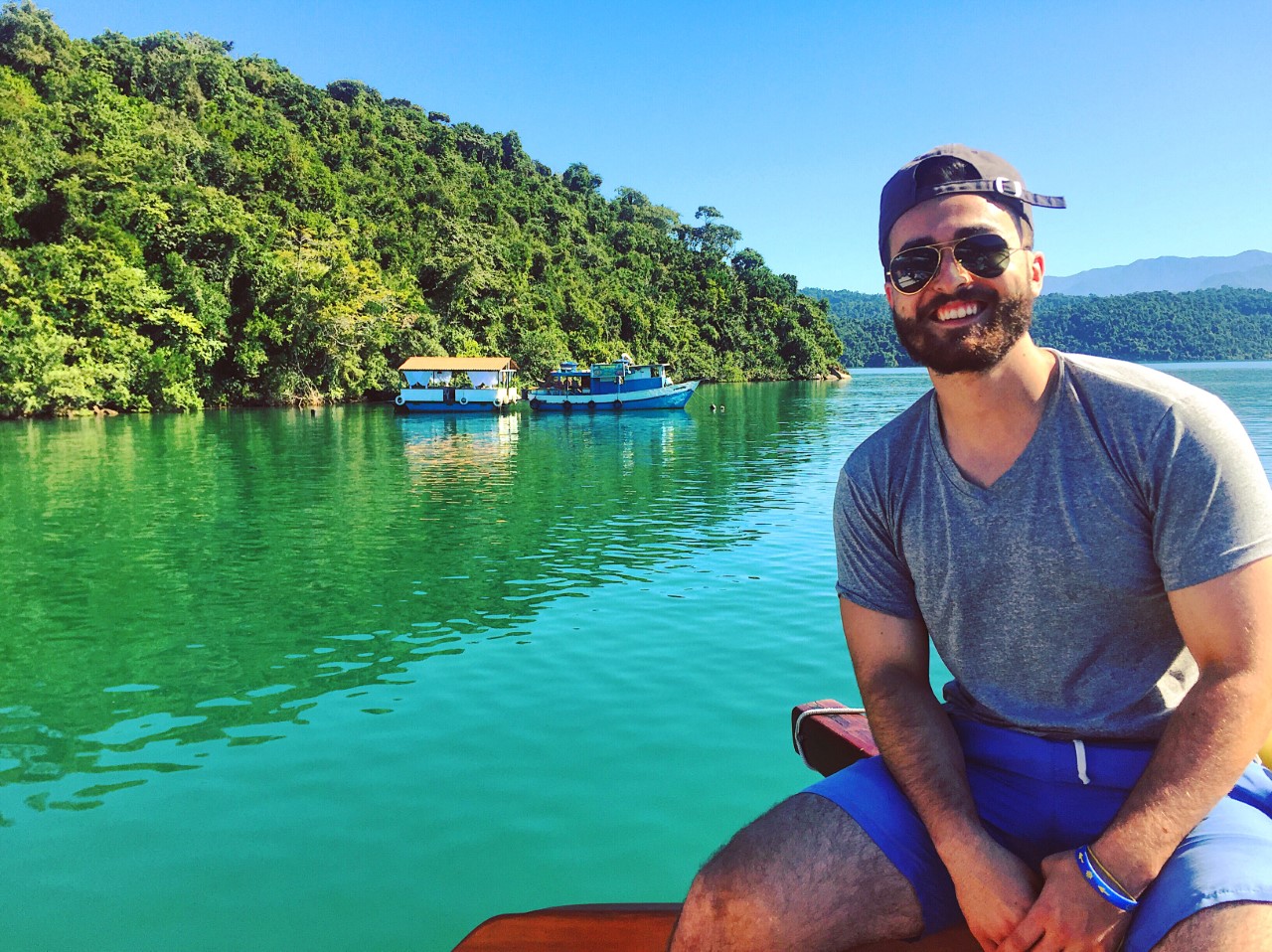 ---
Wally Gallart is in the last year of his undergraduate program at The University of New Mexico with a major in Latin American Studies and a minor in Communication & Journalism. This past summer he had the opportunity to spend six weeks studying abroad in Brazil through a study abroad program offered by Tulane University. During this time period, he lived in the country's and South America's biggest city, São Paulo. He received a Foreign Language and Area Studies Fellowship (FLAS) from Tulane University, which helped pay for the program and even an airline ticket to and from Brazil. Tulane University was extraordinarily generous in allowing UNM students to apply to the fellowship. Before applying for the FLAS, Wally spent the previous two semesters at UNM studying and perfecting Portuguese with two professors in the Department of Spanish and Portuguese - Andressa Maia and Marina Todeschini - who both helped him develop his skills and encouraged him to improve his language fluency. Below is his personal narrative from his summer experience.
Once I received word from Tulane University that I received a FLAS fellowship, my dream came true. I was going to Brazil. I had begun studying Portuguese with hopes of one day being able to explore the country and diverge in the culture with the use of language. Fortunately for me, I was finally going.
The long overnight flight into São Paulo felt like it took forever, but as I was arriving the sun was coming out and you could see the city from the window. An endless sea of buildings and roads. São Paulo is a metropolitan city like no other, home to over 12 million people, full of museums, cultural activities, restaurants, and people from all over Brazil and the world, a city that never sleeps that literally at any time you can do anything you want.
I stayed with a host family, who helped me settle in and gave me a unique experience from cookouts to attending soccer games and making me feel like a true Brazilian. I was amazed by the hospitality of the people in Brazil, everyone I met along the journey was welcoming and kind. I even got a chance to escape the city, and visit a UNESCO historical cultural site in Paraty, in the state of Rio de Janeiro. A beautiful beach town rich in colonial history and natural beauty.
My trip was amazing, there is so much to see in São Paulo. From the world-famous Avenida Paulista, to the city's historical center, to the city's Japanese neighborhood Liberdade, and even catching a soccer match at Arena Corinthians site of the inaugural match of the 2014 World Cup and the city's biggest team, Sporting Club Corinthians Paulista, the people's team, and after attending a match it will change your perspective on fandom, loyalty, and passion for the beautiful game forever. Sao Paulo is truly a world city, a vibrant city with so much to experience and do. I am very appreciative of the opportunity to have spent my summer there learning more about Brazilian society, culture, and politics as well as improving my Portuguese. Going abroad and experiencing everything firsthand teaches you things that no textbook can.  I cannot wait to go back. Obrigado!