Call for Applications for FLAS Fellowships
November 2, 2017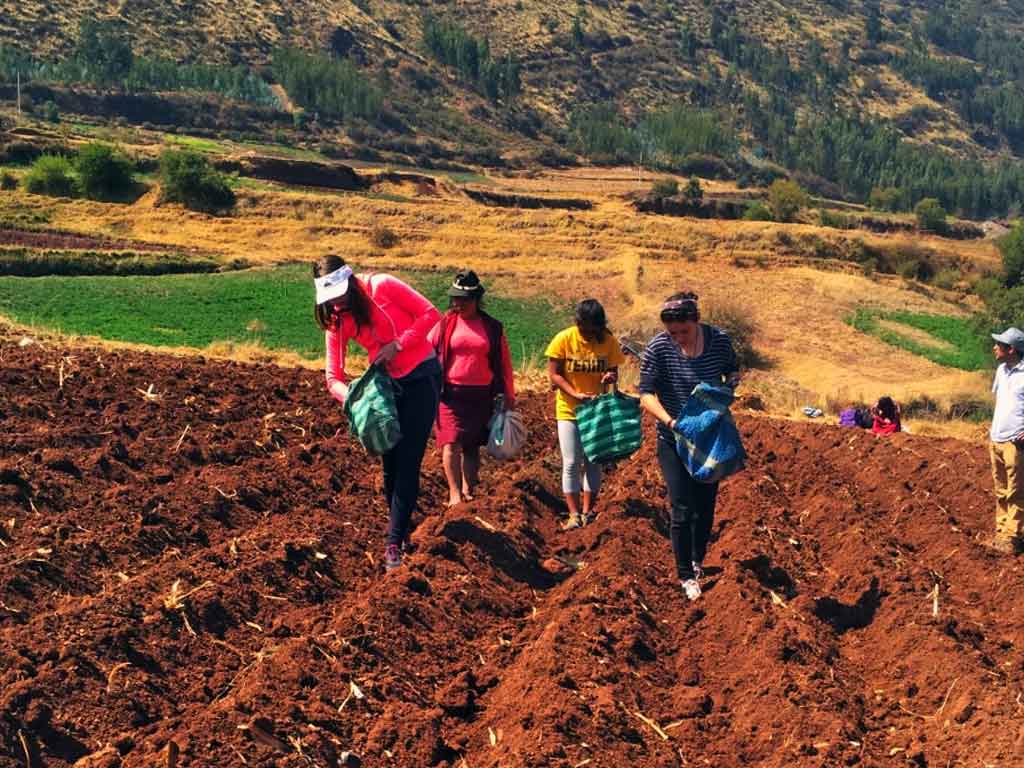 Image: Photograph of MALAS student Kalyn Finnell studying Quechua in Summer 2016. Reprinted with permission.
---
The LAII is pleased to announce its call for applications for US Department of Education Academic Year and Summer Foreign Language and Area Studies (FLAS) Fellowships. The deadline for both the 2018-2019 Academic Year FLAS Fellowship and the 2018 Summer FLAS Fellowship is Friday, February 12, 2018 at 5:00 p.m.  
FLAS Fellowships are prestigious awards that enable students to dedicate themselves full time to their studies. The fellowships support undergraduate and graduate students undergoing beginning, intermediate, or advanced training in less commonly taught languages of Latin America. For academic year study at UNM, this includes instruction in Portuguese, Quechua, Quichua, K'iche' Maya and Nahuatl. Summer fellowships allow students to study abroad (in most cases) and include instruction in these and other less-commonly taught Latin American languages.
The LAII makes available two types of FLAS Fellowships: Academic Year and Summer. Students may apply for one or both. The FLAS academic year fellowship supports training in Portuguese, K'iche' Maya, Quechua and Quichua. The fellowship provides tuition and fees for the fall and spring semesters plus a stipend. Recipients of academic year FLAS Fellowships are required to take courses at UNM in K'iche' Maya, Portuguese, Quechua or Quichua as well as Latin American area studies courses. FLAS summer fellowships cover expenses associated with less-commonly-taught language programs approved by the US Department of Education but administered by universities throughout the United States. Some programs are held in the United States and others are held in Latin America. The summer 2018 programs list is expected to become available by mid-December.
For more information, please contact Amanda Wolfe at akwolfe@unm.edu.