National Debate Prompts Scrutiny of NM Spanish Monuments
August 28, 2017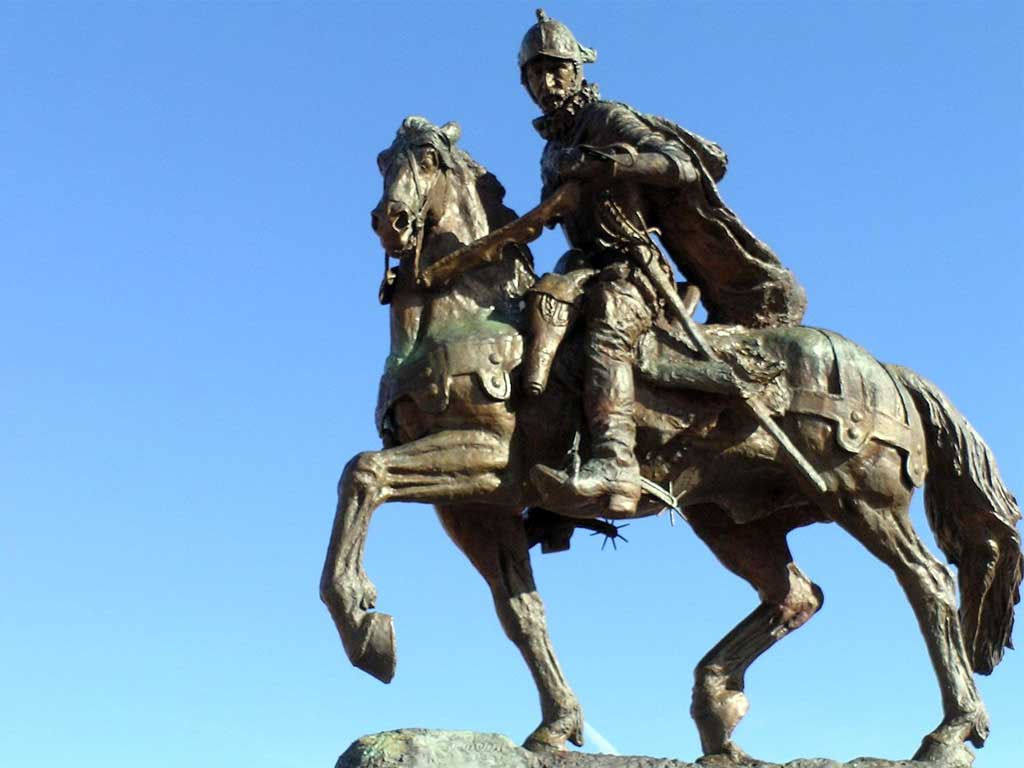 Photograph of Oñate Monument Center, Alcalde, NM. Reprinted via CC BY © from Flickr user Advanced Source Productions.
---
As Confederate statues generate debate elsewhere in the country, New Mexico's own statues commemorating the Spanish conquistadores are scrutinized for the legacies they portray.
KUNM's program, "Let's Talk New Mexico," recently tackled the issues of New Mexico's statues by inviting a number of local experts to share their thoughts. Among those invited to speak was Professor Michael Trujillo of UNM's Department of American STudies and Chicano/Hispano/Mexicano Studies, and faculty affiliate of the LAII. To listen to the program, visit the KUNM website.
Trujillo's research contributes to the larger interdisciplinary effort to move beyond the exclusionary and exceptional notions of the American nation that can no longer be justified in our interconnected world. His research utilizes the theoretical and methodological approaches of critical regionalism, cultural interpretation, and post-Marxist perspectives. His research sites include the northern New Mexican community of Española and US-Mexico border city of Juáúez. In both locations, he tracks cultural forms and ethnographic representations through diverse regional and national discourses.