LAS Convocation Celebrates 2017 Graduates
May 10, 2017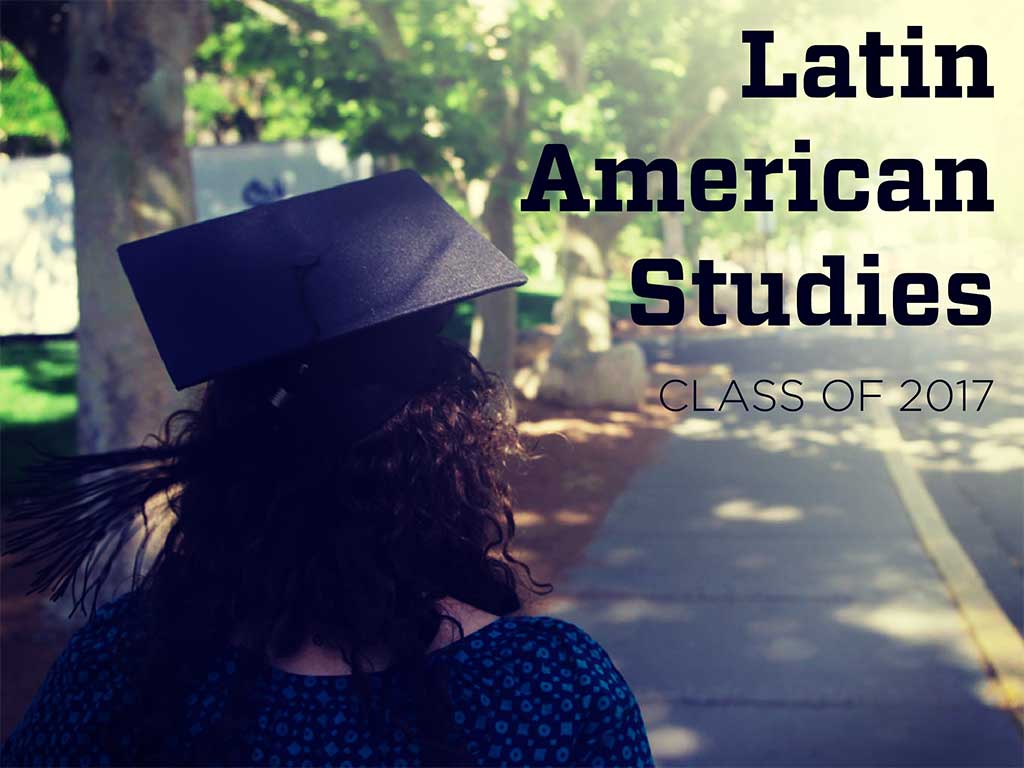 ---
Each spring, the UNM Latin American & Iberian Institute (LAII) holds a departmental convocation to celebrate its graduating students. In completing the Latin American Studies (LAS) program, these students join the ranks of UNM's distinguished alumni and become part of UNM's long history of dedication to Latin America.
This year, the departmental convocation will take place on Friday, May 12, at 1:30 p.m. in the UNM Hibben Center atrium. All are welcome to join us for this celebration of 2017 Latin American Studies (LAS) graduate and undergraduate students. Megan Jordi Brody, UNM LAS Alumna and Supervising Attorney at Catholic Migration Services in Brooklyn, NY, will offer the keynote presentation.
UNM has been granting LAS undergraduate and graduate degrees since 1941. The LAS program is administered by the LAII in partnership with the College of Arts and Sciences, which confers LAS degrees. The LAS program draws on UNM's cross-campus excellence in research, scholarship and teaching on Latin America, and is dedicated to advancing knowledge in, and service to, the field.
As one of the top institutions in the US for Latin American studies, the LAII provides a comprehensive and engaging environment for the study and research of Latin America. Graduates of the LAS program have held positions as city planners, data analysts, economists, health care workers, lawyers and legal advocates, librarians, professors, program directors, social workers, and teachers, among many others.
In 2017, the LAII recognizes the following students as they complete a BA, MA, or PhD in Latin American Studies:
Karina Beltran, MALAS
Alice Donahue, MALAS
Teresa Drenten, MALAS/MCRP
Jackie Kramer, MALAS
Jahmelia Lindsay, BA
Christina Muñoz, BA
Patricia Ordonez, MALAS
María José Ramos, MALAS
Neoshia Roemer, MALAS/JD
Logan Shea, MALAS
To learn more about the graduating class, see the LAII's Instagram account, where many of our recent photos highlight the graduates' parting thoughts and memories.
Image: Modified and reprinted from photography provided courtesy of María José Ramos.