Kathryn McKnight Receives Outstanding Teacher Award
April 19, 2017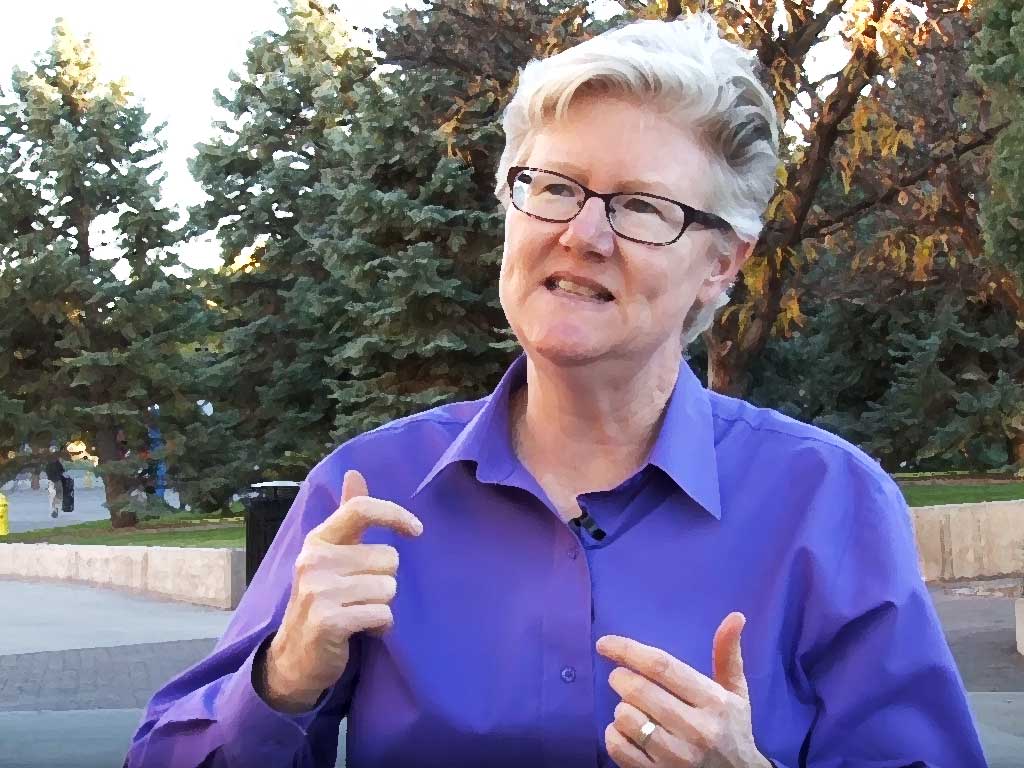 Image: Adapted from video produced by NM Department of Spanish and Portuguese.
---
The LAII is proud to share the news that Dr. Kathryn McKnight has been recognized as one of two faculty honored with the distinction of Outstanding Teacher of the Year in 2016-2017 by the UNM Center for Teaching and Learning. Dr. McKnight, an Associate Professor in the Department of Spanish & Portuguese, is a faculty affiliate of the LAII and our former Associate Director for Academic Programs.
The Teacher of the Year Award recognizes and rewards teaching excellence and fosters a campus climate that supports teaching improvement and accomplishment. Selected by the Faculty Senate Teaching Enhancement Committee, awardees are chosen following a nomination and dossier-review process.
Dr. McKnight will be honored along with her fellow 2016-17 award recipients at the Teaching Award Ceremony on Tuesday, April 25, 2017, in SUB Ballroom C from 2:00-4:00 p.m.