Elementary School Poetry Contest Celebrates Spanish Language and Culture
April 24, 2017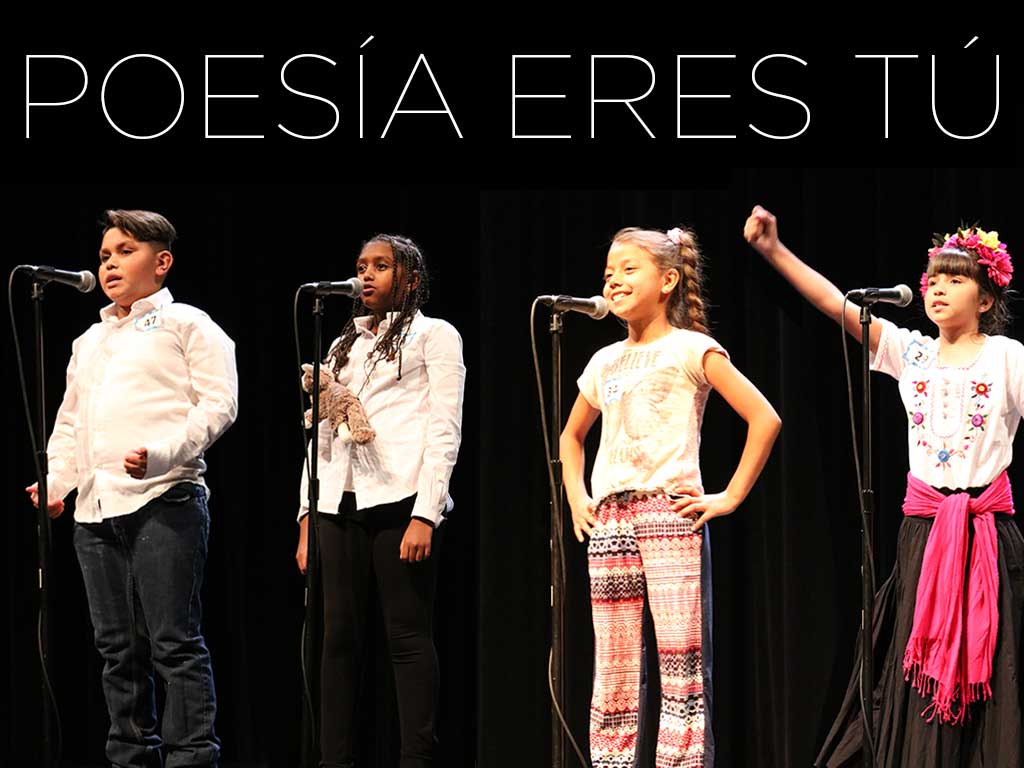 Image: Student contestants from April 21, 2017.
---
With the help of community partners at the Spanish Resource Center, Instituto Cervantes, and National Hispanic Cultural Center, the LAII recently celebrated Poesía eres tú, an elementary school poetry contest that celebrates the Spanish language and culture.
With its seventeeth edition, Poesía eres tú has strengthened Spanish language and culture among elementary school students for nearly twenty years. Each spring, the organizers invite elementary school students from grades first through fifth to the National Hispanic Cultural Center performing arts building, where the students recite a memorized, dramatized poem in Spanish. The students come from public, private, and charter schools along with their teachers, family, and friends. Poems are shared with the audience in the most beautiful and inspiring fashion.
In 2017, we welcomed the participation of returning and new school partners, including Armijo Elementary, Cien Aguas International School, Cochiti Elementary, Coronado Elementary, East San Jose Elementary, George I. Sanchez Collaborative Community School, Helen Cordero Elementary, Manzano Day School, Montezuma Elementary, and New Mexico International.
For more information about the contest, please contact laii@unm.edu