Claudia Isaac Recognized for Community Engaged Research
April 19, 2017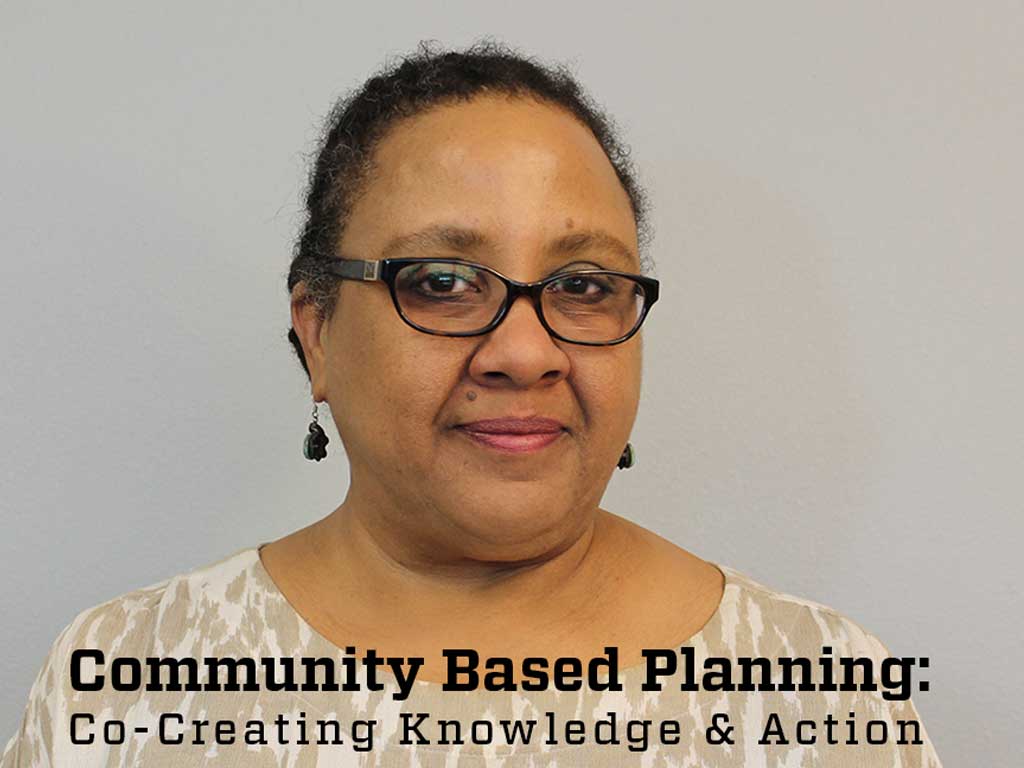 Image: Reprinted from the UNM Office of the Vice President for Research. For reference, see the event flyer.
---
The LAII is proud to share the news that Dr. Claudia Isaac has been awarded the 2017 Community-Engaged Scholarship Lecture award by the UNM Office of the Vice President for Research. Dr. Isaac, an Associate Professor in the Community and Regional Planing program within the School of Architecture and Planning, is a faculty affiliate of the LAII.
The Annual Community-Engaged Scholarship Lecture Award recognizes exceptional scholarly work that embodies UNM's commitment to community engagement and profoundly and systematically affects the relationship between the university and the larger community in a positive and meaningful way. This is the highest award for community-engaged scholarship bestowed by the University of New Mexico. The nominee must be an active, full Professor or exceptional Associate Professor at the time of the nomination is submitted. The scholarship or the creative work of the nominee must be of the highest quality and should be tied to the faculty member's expertise
Dr. Isaac will be honored for receiving the 2nd Annual Community-Engaged Research Lectureship Award on May 4, 2017, at 5:30 p.m. ikn the George Pearl Hall Auditorium, with a reception to follow at 7:00 p.m. in the GPH Gallery.