Students Welcomed at LAII Open House Events
March 3, 2017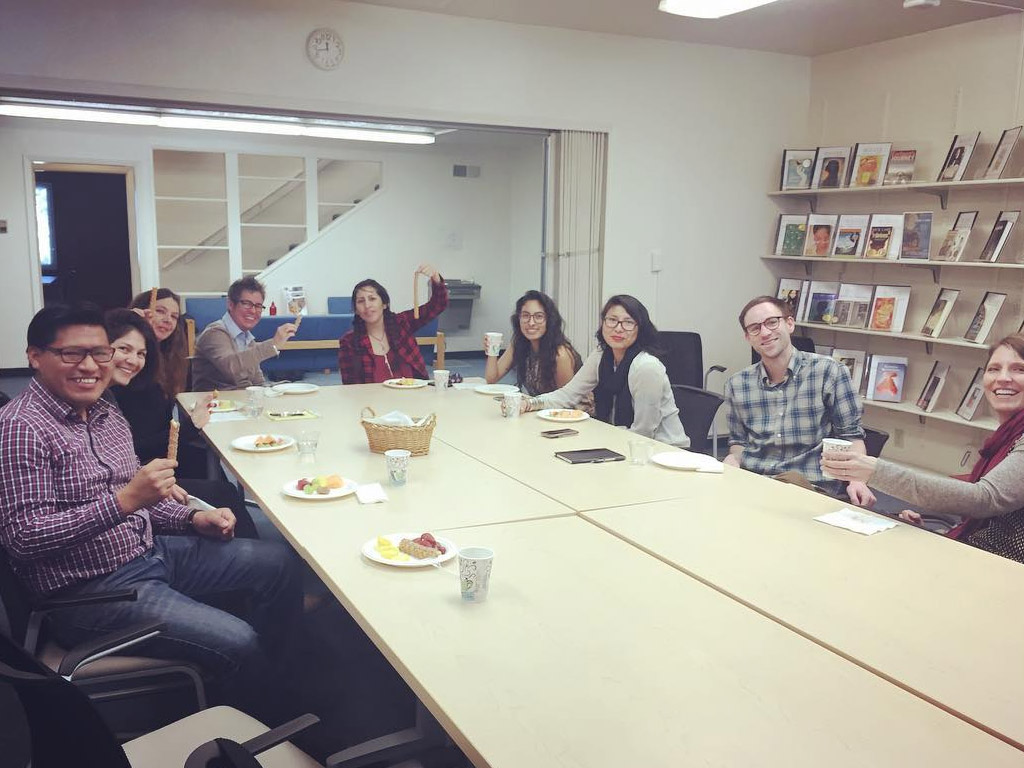 Image: Photograph of a few LAII staff and students enjoying "churros y café" at our February open house.
---
Starting in Spring 2017, the LAII is holding monthly open house events to welcome its community of students, both those enrolled in the LAS program and others from across campus with a broader interest in Latin America. The events provide an informal opportunity to get to know the LAII better.
Already part of the LAS program? Interested in it? In another department but just feel an affinity (personal, professional, academic or otherwise) with Latin American culture? Are you an undergraduate student? Graduate student? It doesn't matter; all are welcome! Come and meet other students and get to know us here at the LAII!
Each month features a different theme. In March, we're offering a "Nacho Usual Thursday" gathering on March 30th from 11:30 a.m. to 1:30 p.m., and in April we'll celebrate the end of the semester with an Ice Cream Social on April 19th (same time). We hope to see you there!