MALAS Student Profile: Sabrina Hernandez
January 10, 2017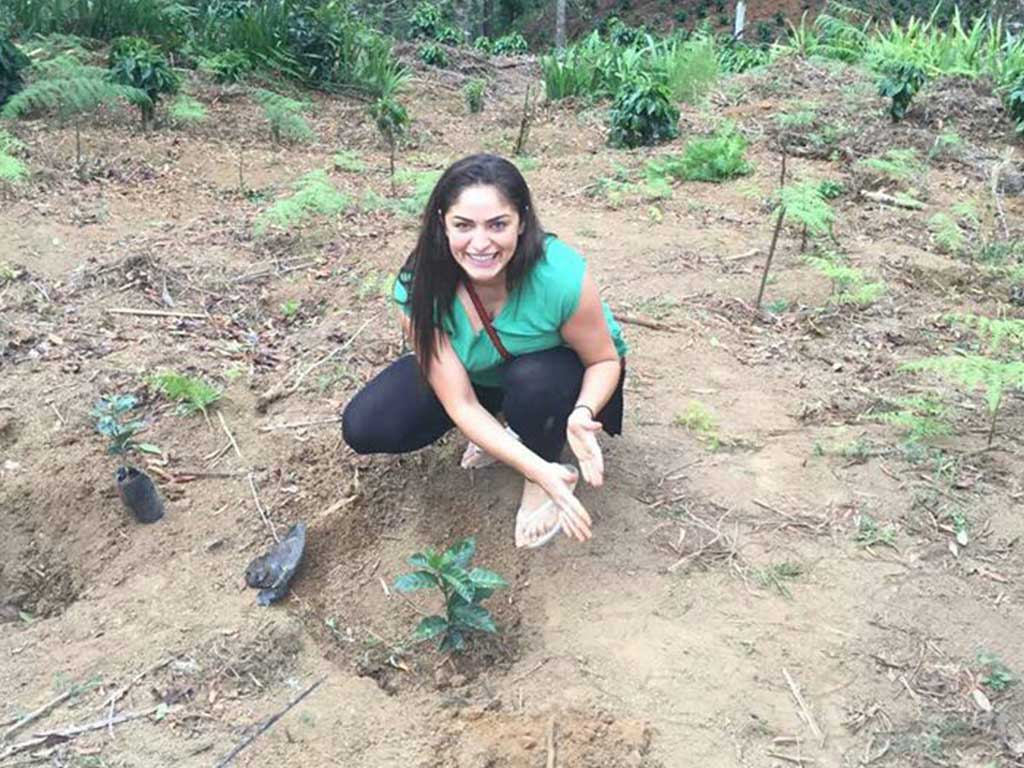 Image: Photograph reprinted with permission of Sabrina Hernandez.
---
Sabrina Hernandez received her bachelor's degree from San Francisco State University, where she double majored in Communications and Latin@ Studies. She studied Spanish in Peru, Chile, and Argentina in 2013, and traveled to Honduras through her job in the coffee import industry in 2016. Her interest in Latin American populations and her experience working in the region through the coffee industry has been a distinct guiding point for her personal and professional interests.
Sabrina's focus on the intersection of the Latin American region and coffee has led her to pursue a dual degree in Latin American Studies and Law. In doing so, Sabrina hopes to work in labor and employment law, potentially through the United States government. The dual-degree program option at UNM was a key element to Sabrina's application and enrollment; she is also interested in the socio-cultural landscape of New Mexico, its proximity and relationship to Mexico, and New Mexican cuisine.
As a graduate assistant at the Latin American & Iberian Institute, Sabrina assists with faculty research looking at the relationship between coffee production and climate change, writes blog posts for the LADB, and is working on a permanent display featuring the Food Studies materials in the library. She is active in Student Organization for Latin American Studies (SOLAS) and seeks to engage in other on campus and community events.
To read other profiles, see the LAII's graduate student directory.