Filmmaker Tatyana Kleyn Presents Stories of Transborder Youth Who Have Returned to Mexico
October 27, 2016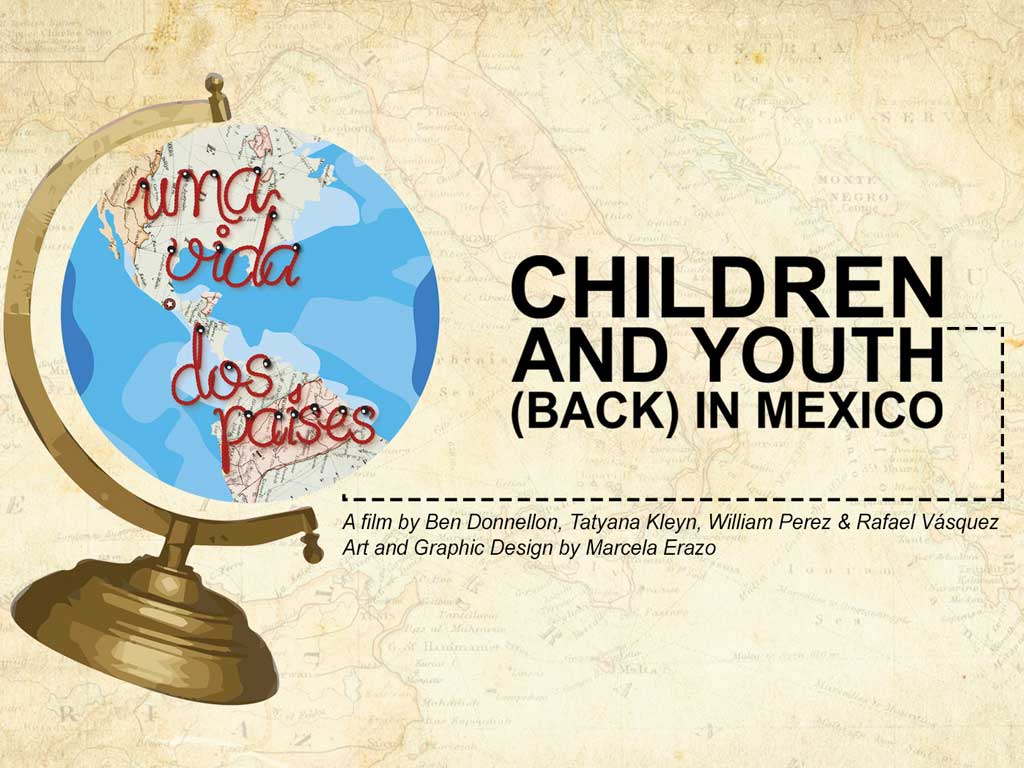 ---
Filmmaker Tatyana Kleyn visits Albuquerque for screening of her documentary, Una Vida Dos Países, and community discussion about the experiences of transborder children and youth who have returned to Mexico. The screening and discussion will be held Wednesday, November 9, 2016, from 5:30-7:00 p.m. at the National Hispanic Cultural Center Bank of America Theater. The evening is free and open to the public, and is sponsored by the LAII in partnership with Instituto Cervantes of Albuquerque and the National Hispanic Cultural Center. Teachers may request to receive certificates of professional development for attending. For reference, please see the event flyer.
In the last five years one million Mexicans residing in the US have returned to Mexico, including children and youth who were born or raised in the US. Una Vida, Dos Países presents the stories of these transborder youth, highlighting their experiences living between two countries, cultures, languages and education systems, and exploring their parents' decisions to return to their home country after living undocumented in the US.The 30-minute film is multilingual in Spanish, English, and Zapotec with subtitles throughout. Also available is an accompanying curriculum for secondary schools in the US and Mexico, as well as a guide for teachers of transborder students in Mexico.
Tatyana Kleyn, director and producer, is an Associate Professor in the Programs in Bilingual Education and TESOL at The City College of New York (CCNY). During the 2014-15 she was President of the New York State Association for Bilingual Education and a Fulbright scholar in Oaxaca, Mexico. At CCNY she is the faculty advisor of the college's DREAM Team (a student club of undocumented students and their allies). She is the author of Immigration: The Ultimate Teen Guide (Scarecrow Press), a non-fiction book geared toward youth that addresses immigration issues such as policy, discrimination, language learning, and identity. She co-produced and directed Living Undocumented: High School, College and Beyond, a short documentary that presents the experiences, aspirations, and struggles of undocumented youth navigating the immigration and education system in New York.