Américas Award Celebrated in Washington DC
October 11, 2016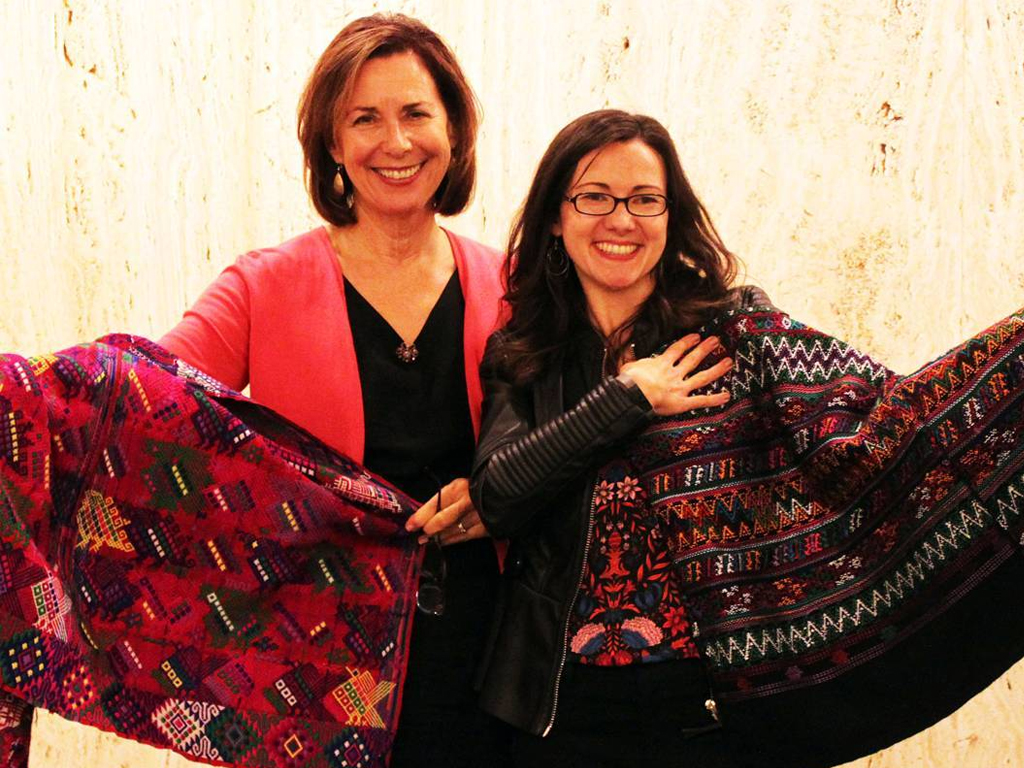 ---
The 2016 Américas Award for Children's and Young Adult Literature was celebrated recently at the Library of Congress with an award ceremony featuring the two authors who received the award in 2016: Pam Muñoz Ryan for her YA novel Echo and Ashley Hope Pérez for her YA novel Out of Darkness. The ceremony was held September 22, 2016, and featured presentations by the winning authors, as well as comments from Library of Congress staff, award coordinators, and review committee members. The afternoon also included a reader's theater presentation by students from Oyster-Adams Bilingual Elementary School.
Following the ceremony, area K-12 educators were invited to participate in a professional development workshop focused on "Finding Diverse Voices through the Américas Award." The DC-based nonprofit, Teaching for Change, co-sponsored the evening. Hope Pérez spoke to the attendees alongside acclaimed author Alma Flor Ada, whose YA memoir, Island Treasures, was a 2016 Américas Award Commended Title. Katrina Dillon, LAII Project Assistant, also spoke as part of the workshop, closing the evening out with a presentation focused on language and strategies for advocating for diverse literature in the classroom. Participants received dinner, curriculum materials, and copies of the featured authors' books.
Authors Hope Pérez and Ada continued the momentum of the award ceremony and workshop the next day with visits to nearby schools, where they presented on their work and the creative writing process to students at CHEC Lincoln Middle and High School.
Organized by the Consortium of Latin American Studies Programs (CLASP), the Américas Award is given annually in recognition of U.S. published works of fiction, poetry, folklore, and non-fiction that authentically and engagingly portray Latin America, the Caribbean, or Latinos/Hispanics in the United States. In 2016, the Américas Award recognized two winning titles, two honorable mentions, and twelve commended titles. To support using these titles in classrooms, CLASP provides an annotated list of all recognized titles.
CLASP founded the América's Award in 1993 to encourage and commend authors, illustrators, and publishers who produce quality children's and young adult books that portray Latin America, the Caribbean, or Latinos in the United States, and to provide teachers with recommendations for classroom use. CLASP offers up to two annual book awards, together with a commended list of titles. For more information about CLASP and the Américas Award, visit the CLASP website.
The UNM LAII is a member of CLASP and proud sponsor of the Américas Award. For more information about using literacy to teach about Latin America in K-12 classrooms, visit the LAII's blog on this topic: Vamos a Leer.
Image: Each year the Américas Award provides a gift of woven textiles to the winning authors as a way to illustrate and recognize their ability to weave words and stories. Here, Pam Muñoz Ryan and Ashley Hope Pérez hold their tapestries following the award ceremony.