LAII Proudly Partners with Cine Magnifico for Fourth Annual Latino Film Festival
August 30, 2016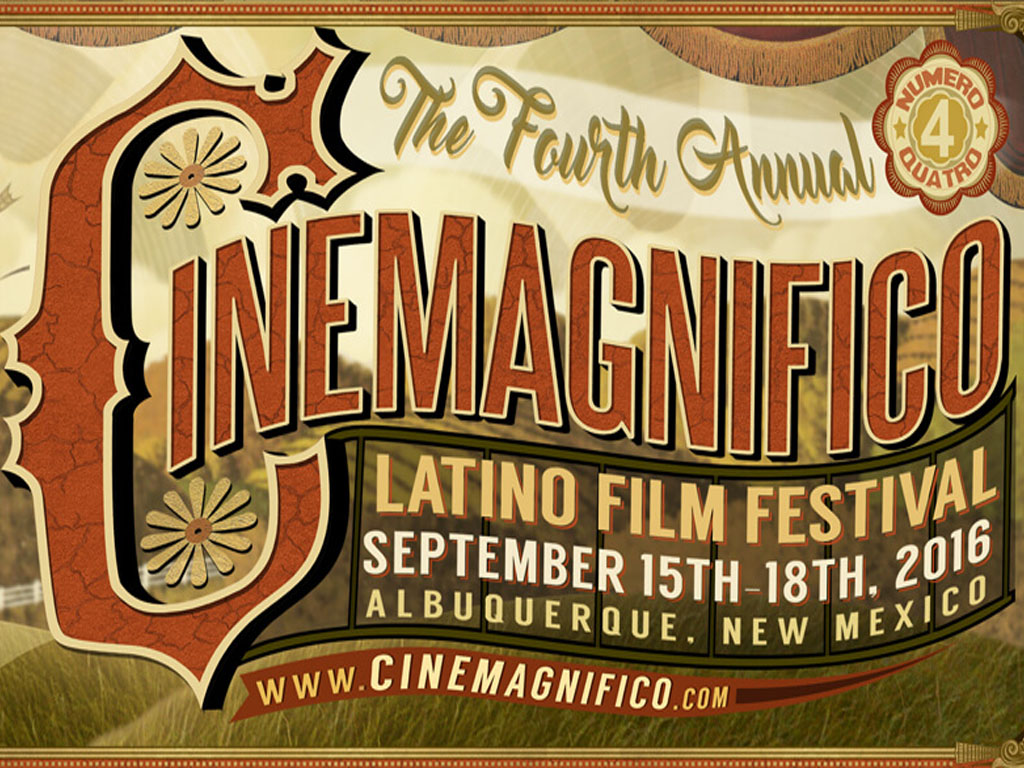 Image: Excerpt of festival program.
---
The UNM Latin American & Iberian Institute (LAII) is proud to partner once more with ¡Cine Magnífico! as it celebrates its fourth year as New Mexico's largest Latino film festival September 15-18, 2016.
!Cine Magnífico! presents the newest films by and about Latinos, promoting Latino culture through film and enriching the local art community. The festival showcases a diverse set of films, from award-winning movies to those by local and up-and-coming filmmakers. Instituto Cervantes, the entity that oversees the festival, also partners with the LAII and other community organizations to support year-round educational programming designed to highlight Latin American and Iberian culture through cinema.
As an educational partner for the festival, the LAII is pleased to sponsor the moving documentary "Landfill Harmonic," making it free and open to the public.
The documentary follows the Recycled Orchestra of Cateura, a Paraguayan musical youth group of kids that live next to one of South America's largest landfills. This unlikely orchestra plays music from instruments made entirely out of garbage. When their story goes viral, the orchestra is catapulted into the global spotlight. With the guidance of their music director, they must navigate this new world of arenas and sold out concerts. However, when a natural disaster devastates their community, the orchestra provides a source of hope for the town. The film is a testament to the transformative power of music and the resilience of the human spirit.
In addition to "Landfill Harmonic," the ¡Cine Magnífico! team has selected a set of films that promises to enrich conversations focused on timely issues throughout the Spanish-speaking world, from Spain to Argentina and countries in between. The majority of the films will be screened at the National Hispanic Cultural Center and Guild Cinema. The festival opens on Thursday, September 15, 2016, with an opening night showing of the award-winning Spanish film, La Novia/The Bride, which draws on Federico Garcia Lorca's famous masterpiece, Blood Wedding.
For more information, including ticket information and showtimes, visit the festival website.