LAII Announces New Associate Director for Academic Programs
May 16, 2016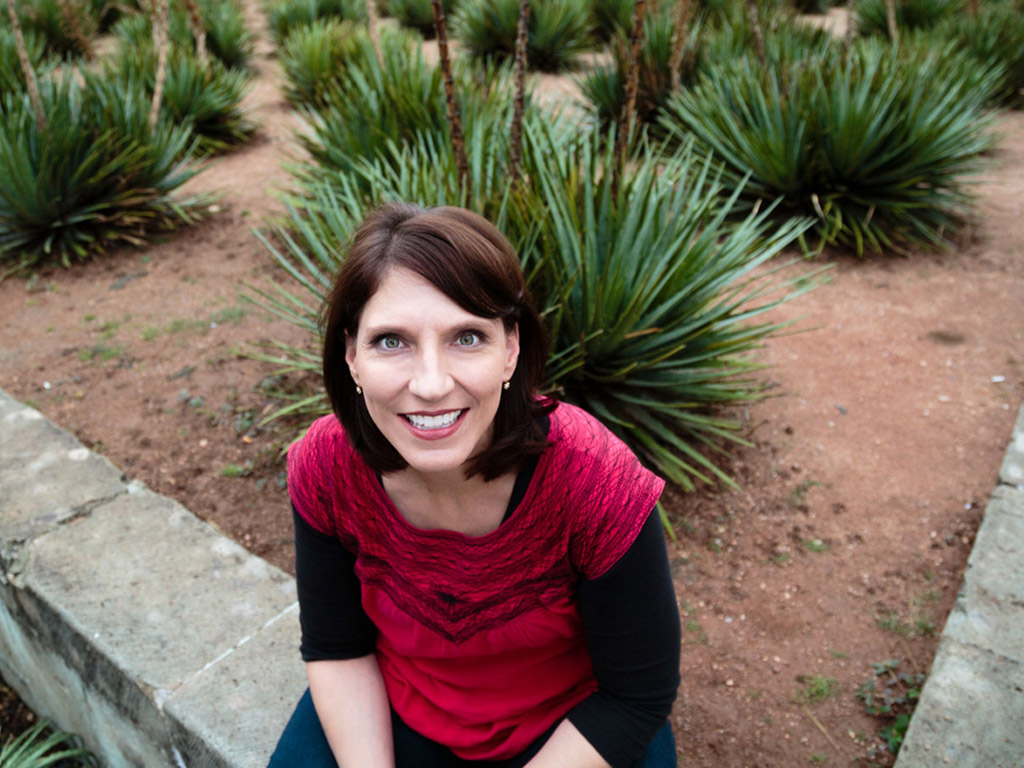 ---
The Latin American and Iberian Institute at the University of New Mexico is pleased to announce that Dr. Ronda Brulotte, Associate Professor of Anthropology, has been appointed Associate Director for Academic Programs, effective June 1, 2016.
According to LAII Director Bill Stanley, "Ronda brings a proven commitment to interdisciplinary scholarship, deep expertise on Latin America, and the experience of having previously earned a Masters in a Latin American Studies, which helped her to discover Anthropology as a discipline. She is committed to helping students find the combination of disciplines that fit their interests, and she will be a great leader for the Latin American Studies program at UNM."
Dr. Brulotte is particularly excited to work closely with LAS graduate students. Her previous experience teaching and mentoring students in the program underscores what she describes as "their tremendous potential and the diversity of perspectives that they bring to the campus community. Students generally arrive at UNM with in-country expertise, and they demonstrate a commitment to deepening their understanding of what is a geographically large, complex region." She hopes to serve as a vital link between student and faculty interests, in addition to helping students access available resources on campus.
Dr. Brulotte holds a B.A. in Spanish and Latin American Studies from the University of Washington, Seattle, and a M.A. in Latin American Studies and Ph.D. in Anthropology from the University of Texas at Austin. Her research and teaching interests focus on the cultural impacts of tourism, critical heritage studies, material culture, and the anthropology of food. She has conducted ethnographic fieldwork in Oaxaca, Mexico since 1998, and is trained in the anthropology of Latin America more broadly. Her work is intrinsically interdisciplinary, incorporating the politics of culture, aesthetics, indigeneity and global markets, and the history of development in Mexico.
Originally from the Yakima Valley in Washington state, Dr. Brulotte joined the UNM faculty in 2007. Before her arrival at UNM, she served as Assistant Professor of Anthropology at the University of Oklahoma at Norman. She has also served as the co-director of the UNM Conexiones program in Michoacán, Mexico, through the Department of Spanish and Portuguese and University Honors Program; program specialist and co-editor of La Tertulia at the Hulbert Center for Southwest Studies at Colorado College in Colorado Springs; and assistant director of the Summer Ethnographic Field School in Oaxaca, Mexico, for the Department of Anthropology at California State University, Long Beach.
Her book Between Art and Artifact: Archaeological Replicas and Cultural Production in Oaxaca, Mexico (University of Texas Press 2012) is an ethnographic examination of the politics of heritage tourism and artisan production in southern Mexico. She is also the co-editor of Edible Identities: Food as Cultural Heritage (Ashgate 2014) with Michael A. Di Giovine. She is currently working on a project on agave cultivation and mezcal production, funded by a Fulbright Faculty Research Fellowship.
She serves on the University of New Mexico Press faculty review committee and the executive board of the Society for Latin American and Caribbean Anthropology, and is currently the Communications Chair of the Anthropology of Tourism Interest Group. In Mexico, she is a member of the executive board of the Welte Institute for Oaxacan Studies, a research center and library dedicated to scholarship on southern Mexico. Dr. Brulotte was appointed to the 2015-2020 Fulbright Specialist Roster by the U.S. Department of State Bureau of Education and Cultural Affairs; named Outstanding Faculty Member Recognition by the Accessibility Resource Center at the University of New Mexico in 2014; and received the University of New Mexico American Indian Student Services Outstanding Faculty Recognition in 2010.