Travel to Cuba and Experience the Pulse of Havana's Art Scene
February 9, 2016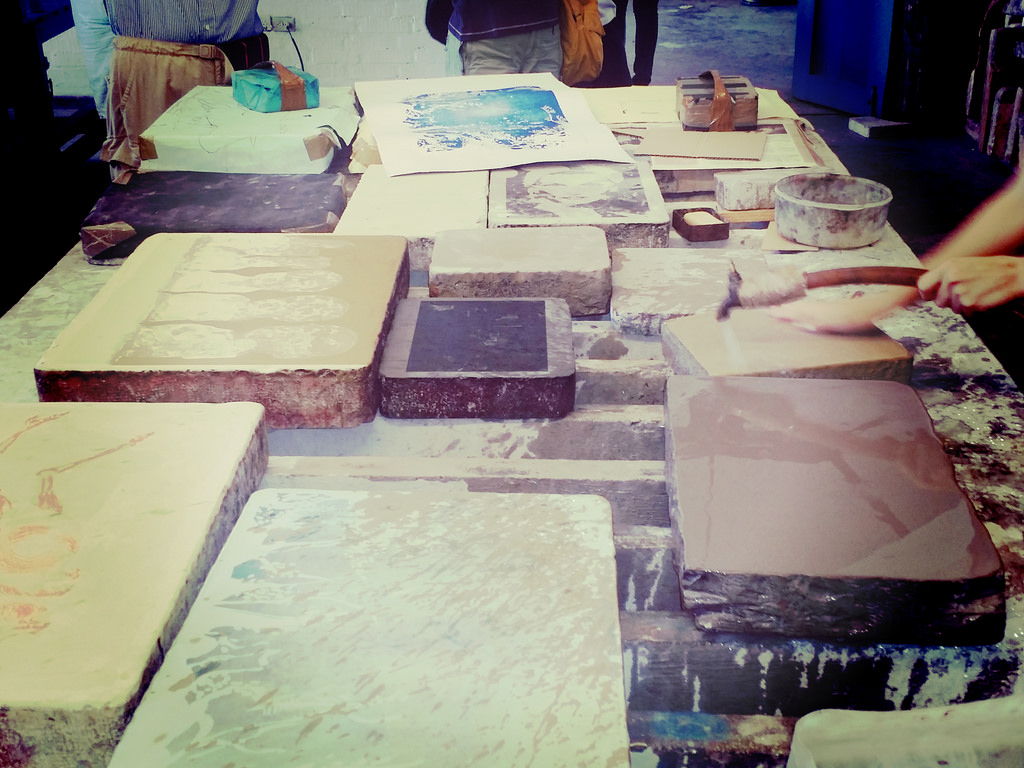 Image: Photograph of art in progress at the Instituto Superior de Artes in Havana, Cuba. Reprinted with permission from earlier program participant.
---
The LAII is partnering with the Tamarind Institute to offer a unique opportunity to experience Cuba's rich culture through the visual arts, music, dance, and architecture, as you engage personally with some of Cuba's most influential artists, curators, and historians. Join Tamarind Director Emerita Marjorie Devon for a one-week (May 7-15, 2016) tour of Havana, highlighted by visits to artists' studios, community art projects, and art institutions. Knowledgeable local guides provide logistical and translation support, as well as a wealth of insights into the Cuban way of life.
The deadline to reserve your space is February 17, 2016.For more information, see the LAII's information on Upcoming Programs to Cuba. Contact Vickie Nelson at the LAII (505-277-2961 or vnelson@unm.edu ) or Marjorie Devon at the Tamarind Institute (mdevon@unm.edu) soon to receive additional details.