¿Dónde estamos en 2015-16?
February 18, 2016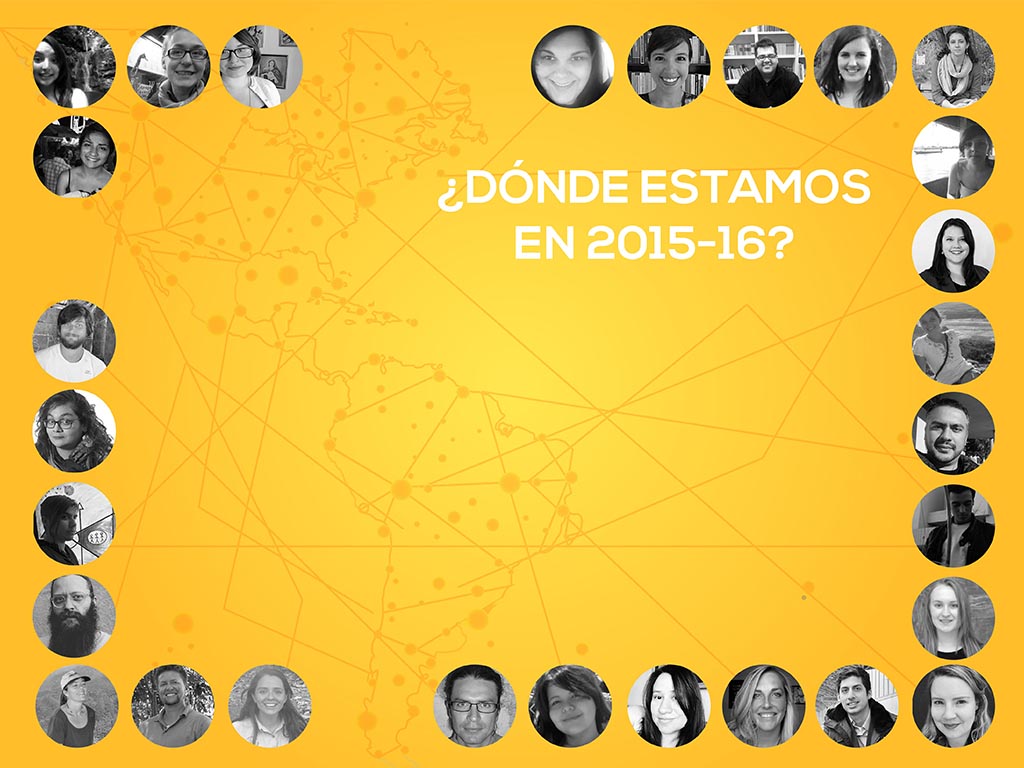 Image: Photographs of affiliated students overlaid onto map adapted from FreePik.
---
Each year students and faculty affiliated with the LAII pursue areas of interest and extend research queries to all corners of Latin America and Spain. In 2015-16, we've captured the breadth of that activity by mapping the work of our PhD Fellows, Foreign Language & Area Studies (FLAS) Fellows, Field Research Grant (FRG) recipients, and Master of Arts in Latin American Studies (MALAS) students. We hope to include eventually LAII-affiliated faculty, LAII Visiting and Research Scholars, and other students across campus who engage in relevant scholarship.
This map builds and expands on the profiles of our affiliate community. Peruse the People pages on the LAII website to view those profiles and discover more about the engaging community of Latin Americanists who are connected to the LAII here at the University of New Mexico. Individuals interested in being a part of this mapping initiative may contact kphilipp@unm.edu