Latin American Studies at UNM
---
Top 10
Latin American library collections nationwide
100+
affiliated faculty at UNM
200+
LAS courses each year
75%
of LAS students receive funding
An area studies degree can take your international knowledge to the next level. Start the process now and learn how a degree in Latin American Studies can provide the skills you need to make a difference.
There's always something happening at the LAII and in our community. Stay informed by subscribing to our listservs and connecting on social media. Connect now.
Our alumni know that a degree in Latin American Studies can change students' lives. Now's the chance to be a part of that transformation. Give now to support student success.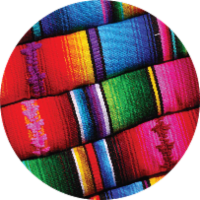 Thursday, January 27, 2022 | 05:30 pm
Learn about amazing careers from those who paved the way! What are jobs you can have in the international non-profit sector? What steps can help you be a success now and in the future?